Adult Seamless Hat
by Graciela Worth ©2011
Choose your favorite color or even a self striping yarn for this easy knit hat.
For more of Graciela's patterns visit: gracielandcrafts.typepad.com/my_weblog
For detailed instructions on how to pick up stitches, please download the tutorial for Toe-up socks
Materials:
Kiss loom Regular Gauge with 60 pegs in the round with 4 washers.
Pick tool
A little bit of waste yarn
Less than 1 skein of Bernat- Camouflage- #4 weight
Cast on with waste yarn 30 pegs, knit a couple of rows and then change to main color and follow the chart.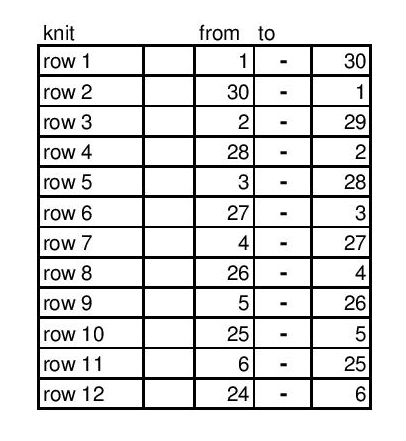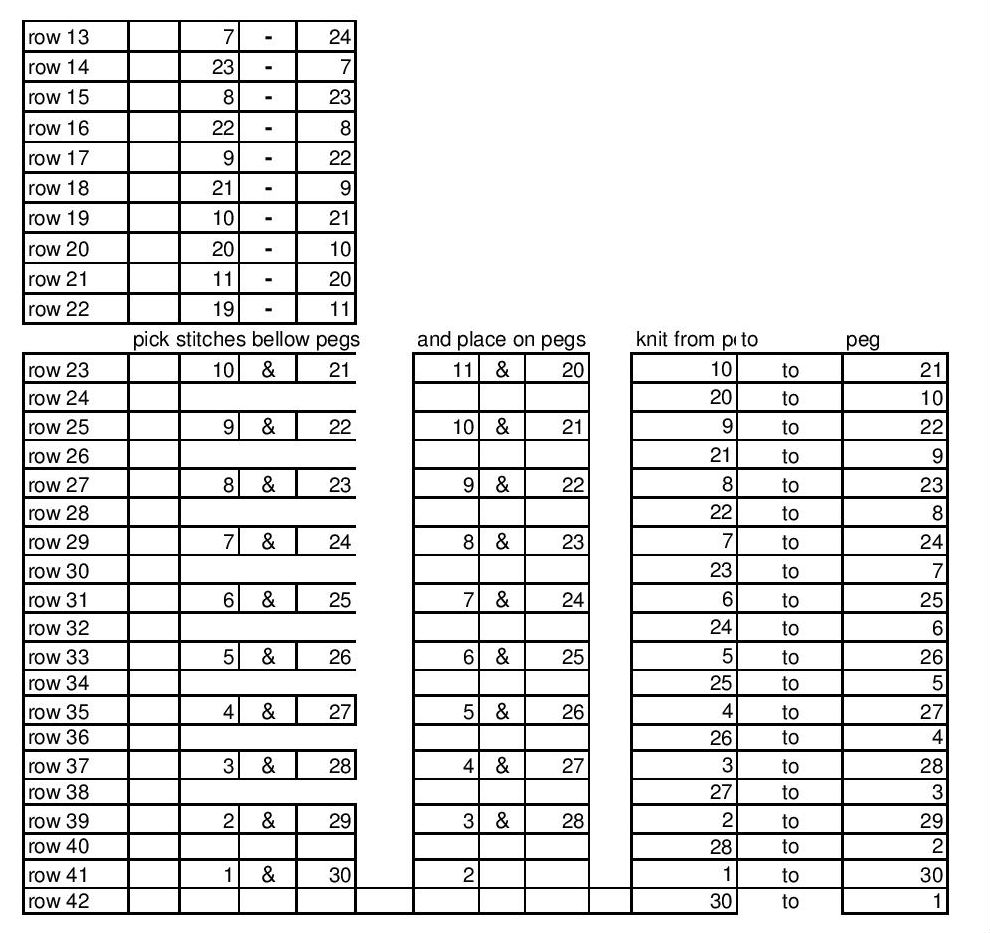 Pick up the stitches from the 1st row done with the main color and place them on pegs 31 to 60. Work with u-stitch, on the round for 10 rows, then 5 rows of Rib and loosely bind off. Take the waste yarn off, and weave in any tails.