In 2007 Cliff Roush picked up his first Knifty Knitter loom and started learning how to knit.  He soon began searching the Internet for more information and joined several of the yahoo groups dedicated to loom knitting.  His inquisitive mind kept thinking there was a better way to change gauge then by using several different looms with different peg spacing.  He came up with the idea of adding a pin to change the gauge rather than spacing the pegs further apart.  The idea behind the Kiss Loom is that gauge is changed by adjusting the length of the traveling yarn between pegs.  The movement of the pin board allows you to increase and decrease this length...changing the gauge of your knitted fabric. 
Soon Cliff was buying wood and the first Kiss Loom was born in August 2007 using nails and wooden boards, and then soon was upgraded to the brass pegs and pins used in the looms today. 
In July 2009 Kelly Jones became involved in the business through the construction of a new website. After seeing and testing the product she became a believer that Kiss Looms are the best looms on the market. As time went on Kelly became more and more involved in the business beyond the website, writing patterns, answering questions, teaching online and at a local retreat.
After some health concerns in early 2010 Cliff and Kelly formulated a plan for the business when Cliff would not be able to make the looms. At this time Bill Guthridge, Kelly's father, was brought into the business. In August 2010 Kelly's family and parents went to Oklahoma to visit with Cliff and talk about the business and loom making. Bill spent the next year or so learning how to make the looms and getting his own Kiss Loom shop set up.
For the past year (2012) Kiss Looms has been in a state of transition with some of the looms being made by Cliff and some by Bill. We feel that we have achieved a seamless transition in quality and production time.
Serious health problems in Nov 2012 made Cliff go ahead and turn the loom making over to Kelly and Bill. He sent along this message:
"I know the business is in good hands. I appreciate how the last 5 years have gone and the many great friends I have made." - Cliff 2012
We are sad to let you know that Cliff passed away on Christmas Eve 2012.  He will be greatly missed by his family, the loom knitting community and the many that called him a dear friend.  Kelly is now fully running Kiss Looms along with her dad Bill. We would like to thank you for your great support of Kiss Looms over these past 5 1/2 years.
We feel we have a great product and will make sure it continues into the next generation of loomers. We plan to keep making the same high quality looms as before. Kelly will stock the looms in IL and ship the orders as they come in. Out of stock items will be shipped as soon as possible. Usually within a week. We still have several new products that Cliff has been developing in the works and hope that we can bring those out as they are completed.
We look forward to working with you and continuing to make Kiss Looms a great success.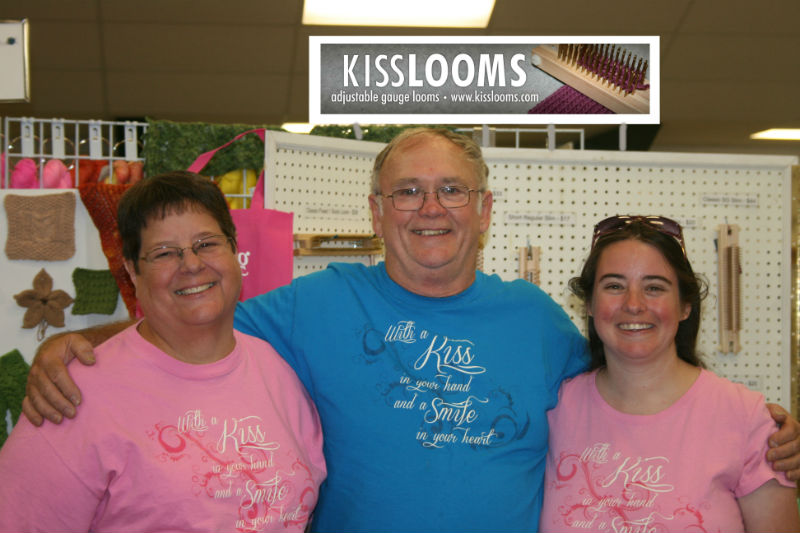 I want to thank you for your interest in kiss looms. If you would like more info or have any questions you may email us at This email address is being protected from spambots. You need JavaScript enabled to view it..  We hope you enjoy your Kiss Looms.
Kelly, Cliff and Bill 
Biographies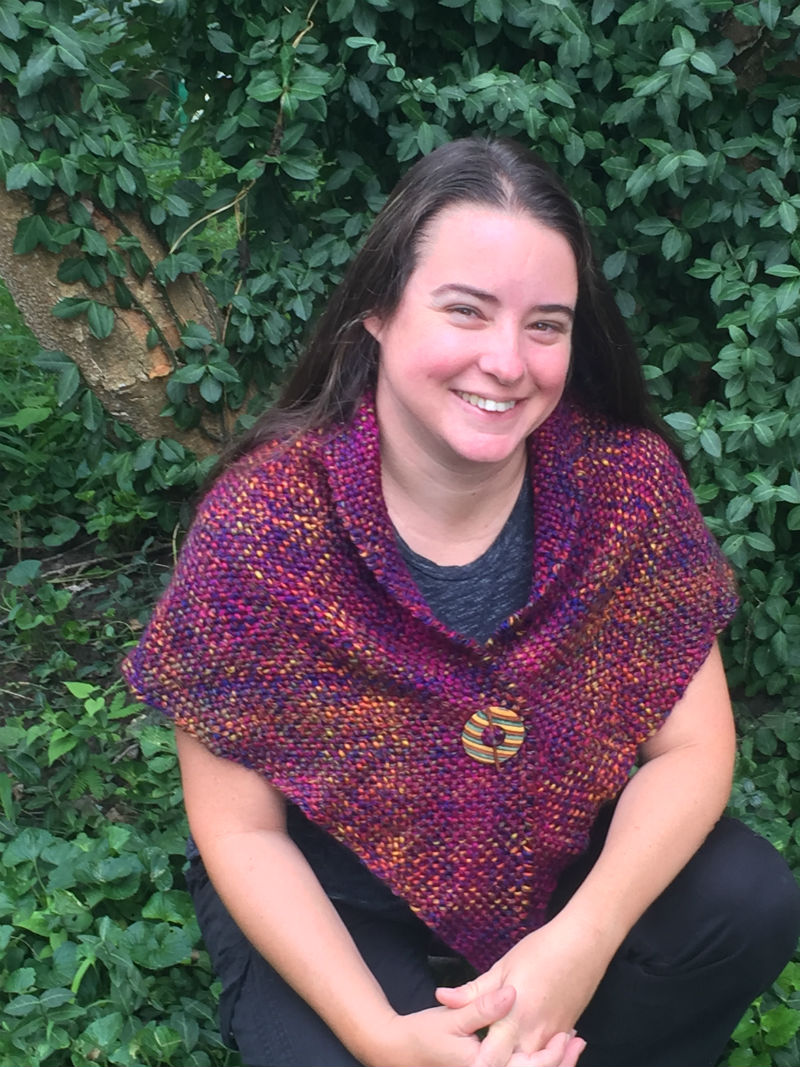 Kelly Jones 
Kelly has been loom knitting since 2007. She started on the Knifty Knitter round looms and advanced into a double knitting board soon after. Kelly was delighted to be contacted by Cliff in 2009 and very excited to try out the Kiss Looms. She believes that "once you have a Kiss in your hands you'll never go back!".
Kelly held a loom knitting retreat in 2010 in her home town where she got to meet Cliff in person. She has taught loom knitting at the local college in the continuing education department as well as several private lessons.
In 2011 Cliff and Kelly set up at a fiber festival in Indiana. In 2012 they were vendors at fiber festivals in Indiana and Oklahoma where Kelly taught classes. Kelly is a big part of the online looming community as well. She helps run the LoomClass, LoomersBreakroom, and Kiss yahoo groups. She lives in Illinois with her two beautiful children and a husband who is the love of her life.

Bill Guthridge
Bill has been a woodworking hobbyist for many years. Now that he is retired from being a construction and mining equipment mechanic, he was looking forward to spending more time with woodworking.
In 2010 when Cliff and Kelly (Bill's daughter) asked him to consider being a part of the Kiss loom family, he was delighted and made a trip from Indiana to Oklahoma to meet Cliff and learn the business of making looms.
With advice from Cliff and Kelly, Bill and his wife Donna set up a loom building workshop and since 2011 have been making looms to share the load with Cliff.